Trail Days '98 #1
05/14/98 9:31 pm

Here at the Lodge at Amicalola State Part in Georgia. I figured that I mine as well do Trail Days right and start my trip there, here in the park. After a long, hot drive, I arived right when the restaurant was putting out the "closed" sign. But Trail Majic strikes even those with trail grime in there hearts, because they let me have some food left over from the buffet. After eating, watching the sunset from my room (WHAT A VIEW) I took a small walk on the little trail by the lodge and then got in my car and went to the park office and hikers shelter. There my hike down memory lane begain. I even whent so far as to go back to my car and get a flashlight so I coulkd read the register. Surprised how few thru hikers have been there (non there tonight). Then I whent and copied the Plaque by the welcome center:

The Appalachian Trail

Here begines the approach trail to Springer Mountain, the southern terminus of the Appalachian Trail, a continuous footpath extending more than 2,000 miles to Mt. Katahdin, Maine. The Appalachian Trail was conceived by Benton Mackaye, forester, philosopher, dreamer, who in 1921 envisioned a footpath along the crest of the Appalachian Mountains. The Trail is maintained by volunteer hiking clubs, the U.S. Forest Service, and the National Parks Service coordinated through the Appalachian Trail Conference.

"Remote for detachment, narrow for chosen company, winding for leisure, lonely for contemplation, it beconds not merely north and south, but upward to the body, mind, and soul of man." Harold Allen (AT hiker in the 1930's)

Georgia Historical Marker 1976

A flood of memories fills my mind, it seems like only yesterday one minute, the next it seems like a lifetime ago.

Now I think of the road I have been on since The Trail. It almost seems I left a part of myself out there on those mountains and balds. I still hike, but it just feels diferent. I don't camp except on rare occations. And I am no longer intrested in Scouting. I haven't been opened to new freindships or relationships. I am isolated and alone. Yes, it could be just the move to Mississippi, but there seems to more to it than that.

Maybe it is because I have a fear that my oportunity to thur hike has come and gone. What a sad thought....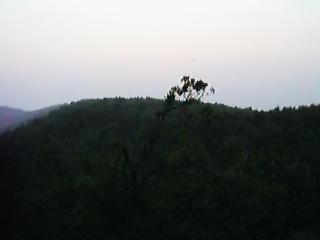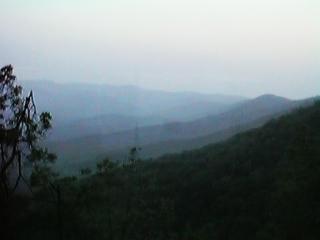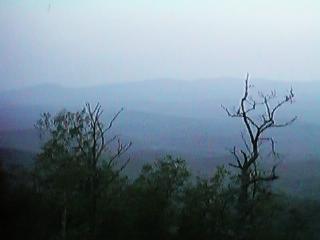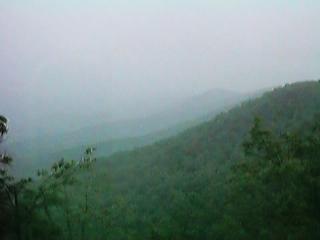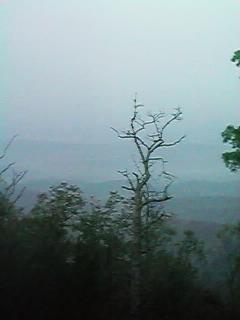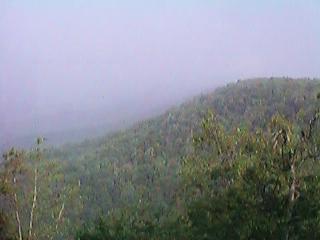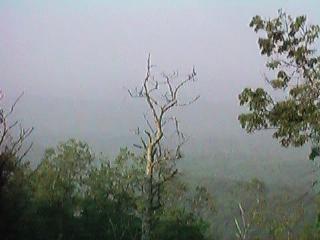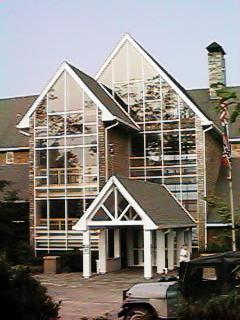 ---


Trail Days '98 #2
05/15/98 12:09 pm

Just got back to my car on FS 42. Rached Springer Mt. at around 11:40. Boy it was buggy, bearly wrote anything in the register. (I did go to the shelter first and took a cerimonial dump!)

Before Springer, I hiked around Amicalola SP. I hiked the Upper West Ridge Trail to the Base Falls Trail then back to the car via the West Ridge Spring Trail and the road. A VERY Hard hike but the falls viewed from the lower observation platform was worth it.

Made a vow on top of Springer, "I will make it to Katahdin... God willing"!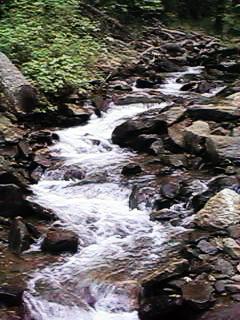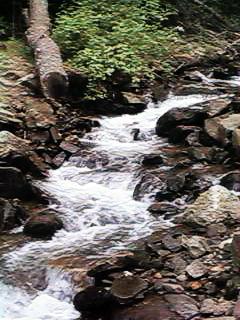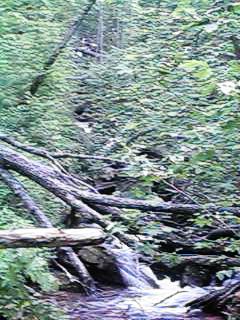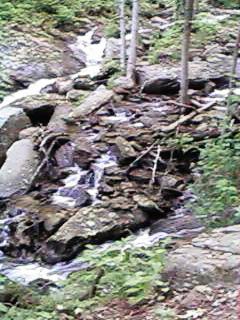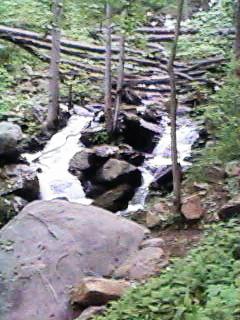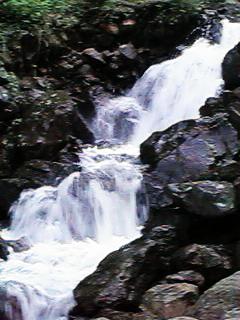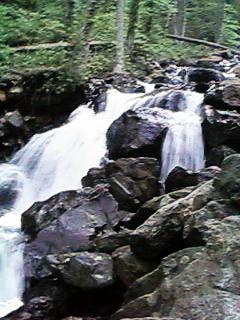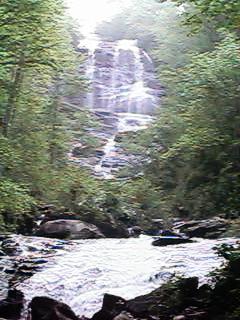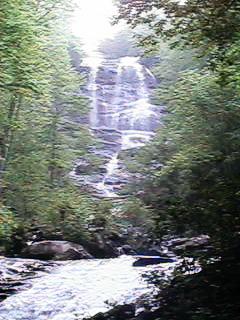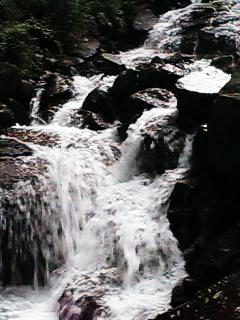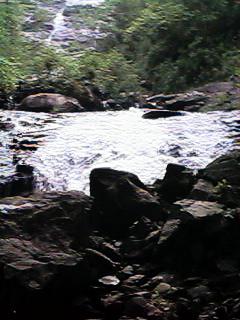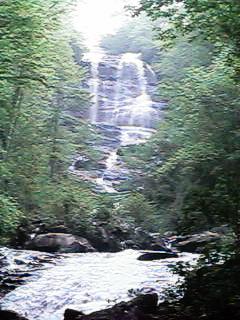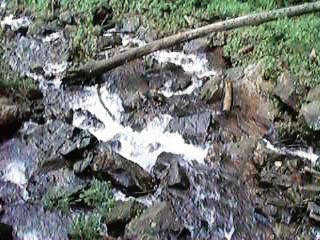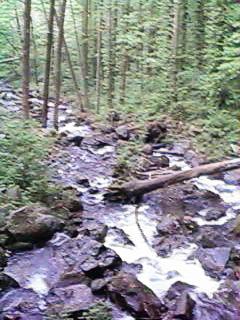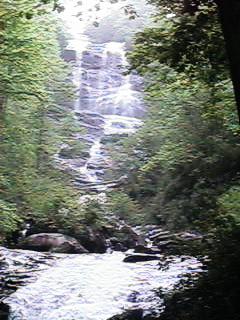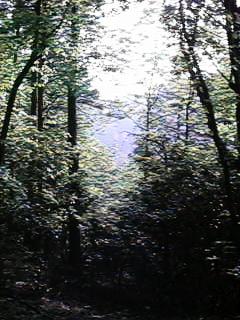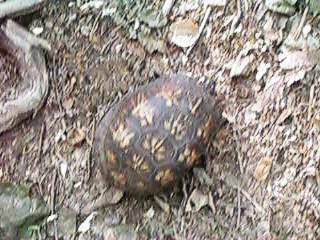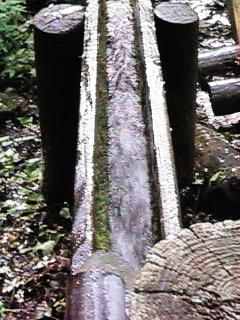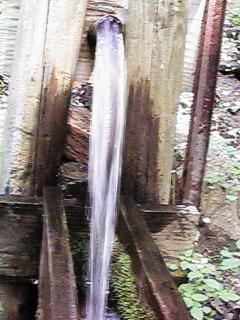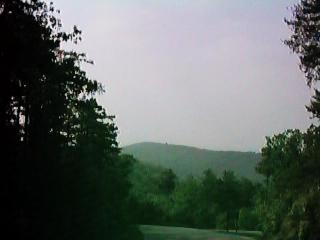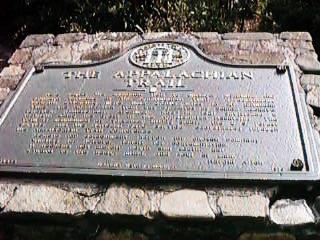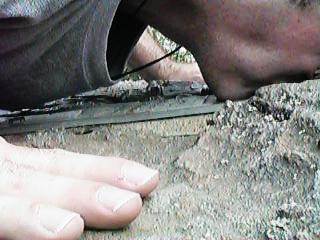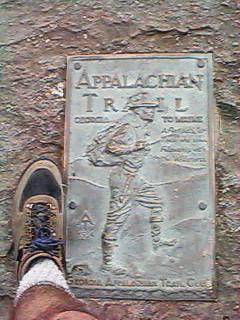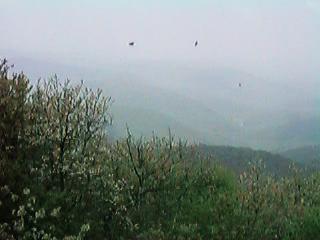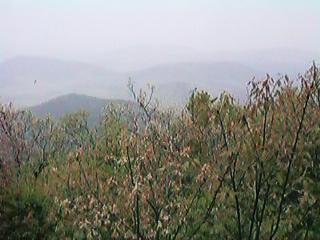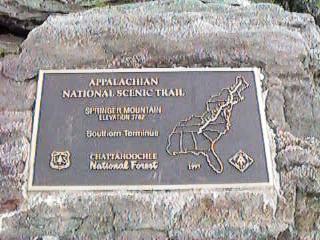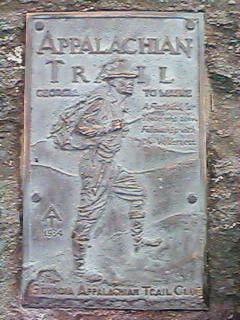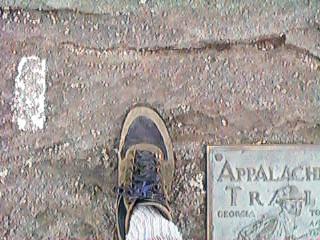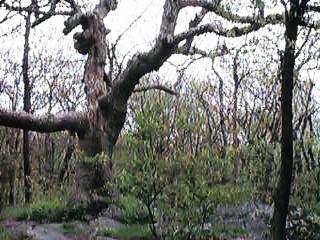 ---


Trail Days '98 #3
05/16/98 1:52 am

well after quite a drive (never take 19 to anyware). Drove through or near a lot of trailtowns and even stopped at Walasi.

I got here and walked around a bit and decided to go to the slideshow, when who shows up but Waldo. Then we both spotted Snail no more.

More latter but I am bushed...long day and many beers.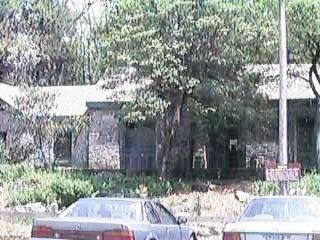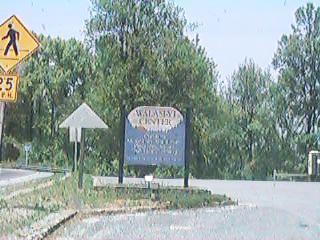 ---


Trail Days '98 #4
05/17/98 8:04 am

Well, traildays is almost over and I havent written very much about it, so here goes:

After arriving on friday, the first thing I did was go to cowboys for some food. After that it was down to The Place to pitch a tent in the hopes the restless natives (thru-hikers) would stay down my the river at the campground.

Then the search begain for Waldo, Snail-no-more and any other '96 hikers. No luck, is that.....no it isn't, ect ect. So at 9:30 I decided to go see Mike Henderson's slideshow "Appalachian Trail Odyssey-92 Thru Hike". Just when it started, who taps me on the shoulder but Waldo! Then we both notice accross the way stands a very long haird person who could just be Snail-no-more, and it was!!

After watching the rest of the show (wich I did see at The Gathering in 96 - but I could watch it a million times) the reunion really begain. We stayed long after the show was over talking about the thing old freinds talk about. Holly Hobie, Batchlor Bob, and Jan from Fl joined us along with a Freind of Snails named Waterboy. It was great to be with backpackers again. I didn't realize how much I had in common and more to the point miss the trail comunity as a whole. We talked and talked and drank and drank and then it was 1am. Waldo asked if I would like to stay in his hotel room in Abinton (SP), I did and we left.

Day two of traildays, I spent all day with Waldo. We walked around a bit, met Pittsburg (who is on the internet, runs a hikers service company and leads slackpack trips) and walked around some more. Then to get ready for the Hiker's Prade we got a sheet, makers and brooms from the Dollar Store and whent to The Place to make up a sign for the class of 96. There I bumped into "Tweety" and chatted with him (he is on the train again, and at Trail Days for the First Time). After we finished "1996 Now With A Fresh New Minty Scent" it was run to catch the start of the Prade. It was your typical hikers prade, with water bloons, squirt guns ect ect ect ect. It was just as much fun as I remembered! Our sign, made with non-permanent makers, started to look more like tie dye after a bit, but it was great!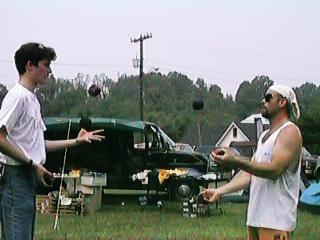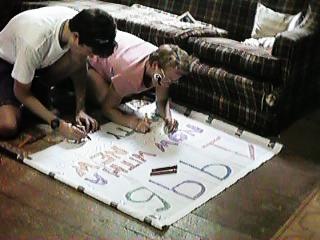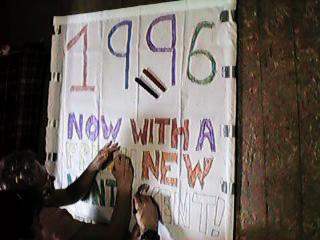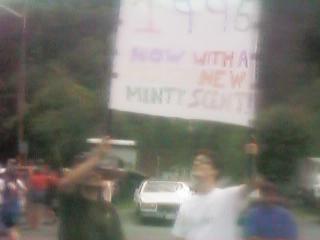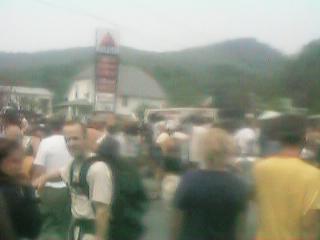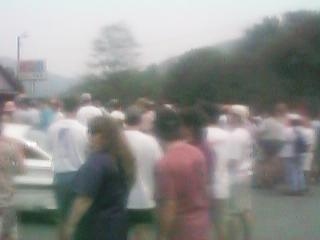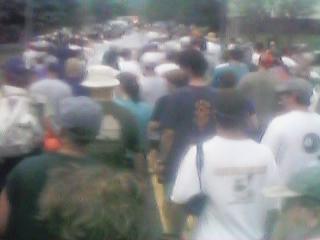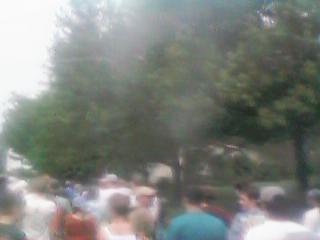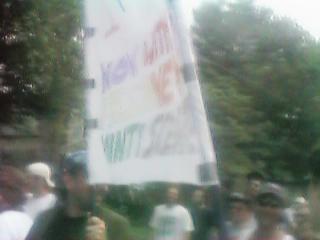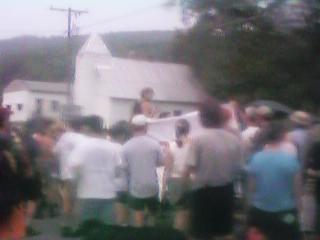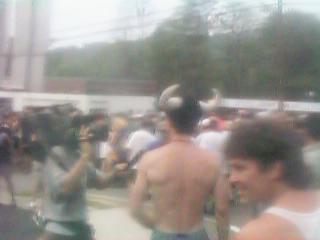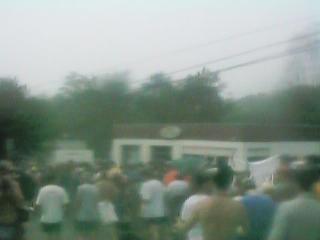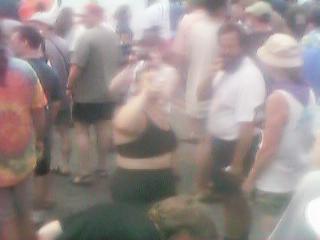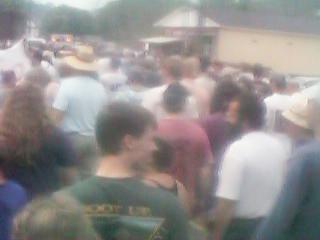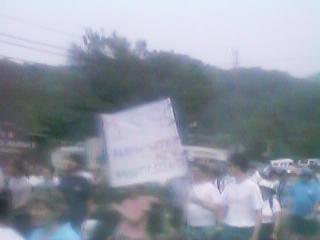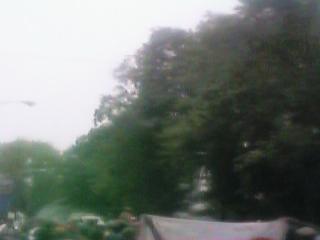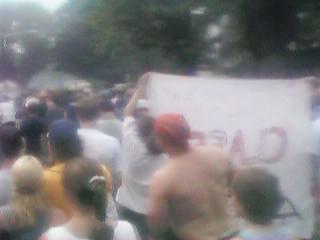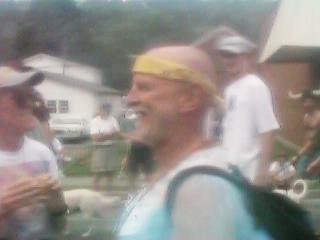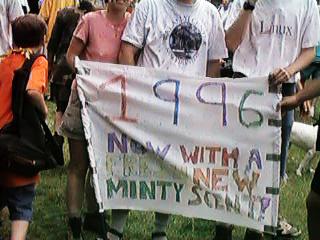 Then it was off to the new, but definitly NOT improved Quincy's for pizza and beer with Holly, Waldo and Snail. After ordering it was off to get into the AT-L Picture. My digital camera was dropped by "Tyvek" who volunteered to takes the shots for everyone, but other than a few battle scars, it still worked. Then back for the pizza a beer. More trail talk ect ect then off to the tallent show. Another intresting mix this year (but not as good as 96 I thought). Everything from a guy pretending to piss (complete with sound efects) to opera. Both trail families (the Iron Kids and The Family) did something and were also used / refered to in other acts. I dont know if kids that young should be on the trail, but it seems that they have found a place in this years hiking journals. One band as sooooooo bad! How bad were they? Well they came in last place (40th) and that wasn't low enough for anyone who had to hear it! After that it was off for more beer and Mikes slideshow for the third time, I just can't get enough of it. After was the sleepingbag stuffing compitition and free give-a-ways (i got a waterbottle, zipper pull and platapus - which I gave to Waldo) The fastest time for the sleeping bag was under 14 sec I didn't think that was possible!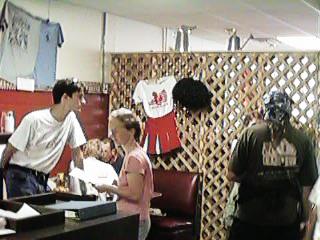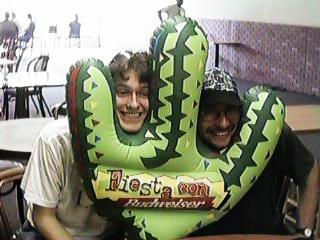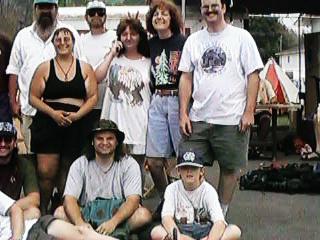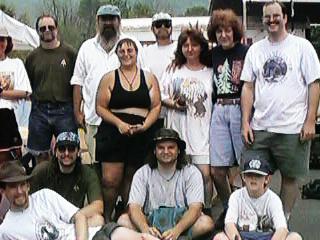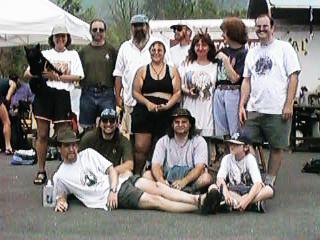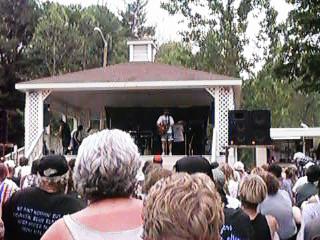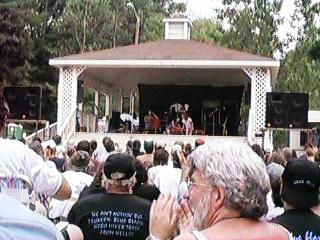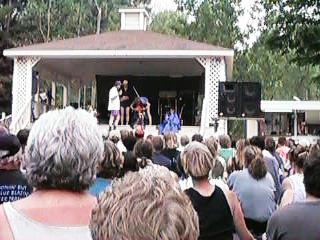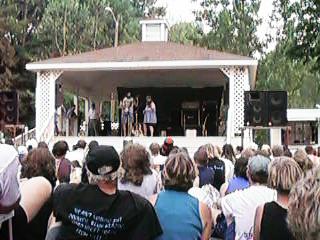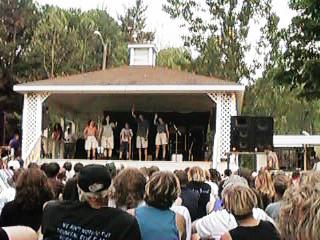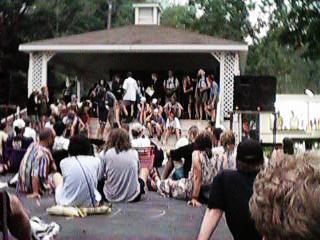 That ended last night, with the prommiss to meet tomarrow at 11 at the place for photo swapps and more trail talk.

All through this weeked, I have been speeking the truth about how I feel about being a backpacker in Mississippi. I have been isolated and miss the AT and the trail hiking comunity.....isolated realy sums it up. As I started to say "people down ther say 'you mean you go into the woods and don't kill anything?'"

On the bright side, being here is like old times. It seems like only yesterday I saw these people, ad our stories and conversations started off just were they left off two years ago. God I am glad I Came!!!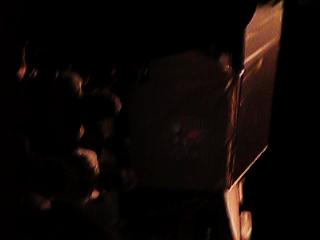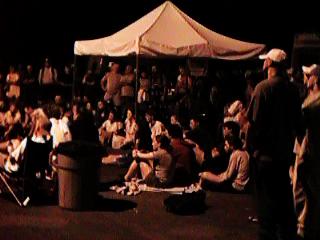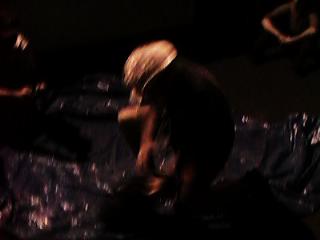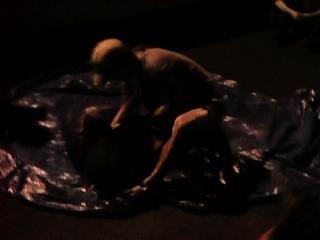 Trail Days '98 #5
05/18/98 9:30 pm

Yesterday, Waldo and I woke up late so we had to wolf down a breakfast at Shoney's and then get to The Place for our picture exchange with Holly Hobby and Snail-no-more. Had a good time seing the photos although they did make me a little envious.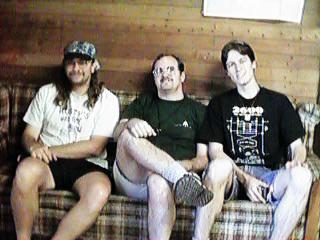 Then I overheard Jan say she was stranded (and she looked terrible), so I asked if I could help. It ended up she needed a ride to Aikens GA. Since I was already was taking Holly to (well she kept on changing between the GSMNP, Hot Springs and Erwin) Erwin, so I said I would take Jan too.

Well after packing up the car (and saying goodbye to Waldo and Snail who both had to leave), I went looking for Jan, and I couldn't find here so I went to cowboys for lunch. After that, I found Jan and loaded up her gear, then, as I was saying "now all we have to do is find Holly..." and she apeared. So we loaded up the car and finally hit the road, I think it was around 1 or 2 pm.

The trip to Erwin whent off with little hitch, once we turned around after leaving Damascus the wrong way. Once at Erwin, Holly needed to do some shoming for here 1 week hike from Erwin to Damascuss, so it was off to the store. Boy talk about da-ga-vou. It was like I was back on the trail again and deciding what to buy, it was the most fun I have had in a grocery store!! Then it was off to take a pictue of Mary (the hung elephant) for Waldo who asked me to email it (he needed it for the program of a play about the hanging that is being put on in his home time). Then we stopped into the new hiker hostle where the trail crosses the bridge over the Nolochuckie river. Then off to the Nolochuckie Rafting place to drop off Holly for her hike. After some organization of equipment, Holly was off and so were Jan and I. It was a very long drive, but we made Aitkens around midnight. I was asked to stay (it was Jan's Daugters place in Aikens).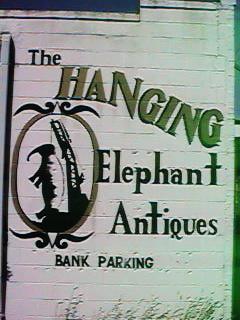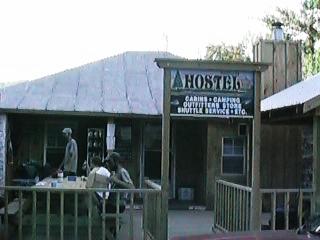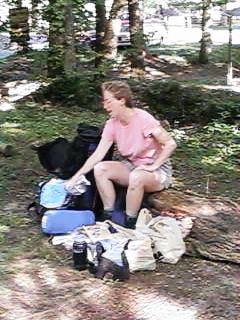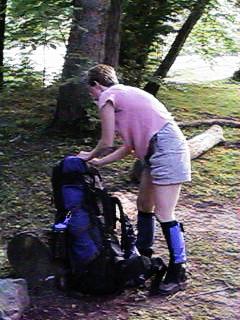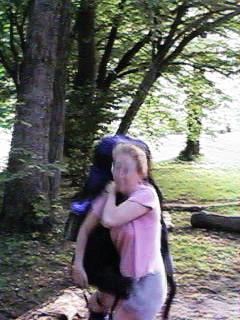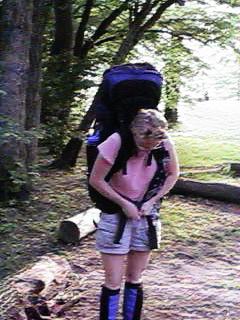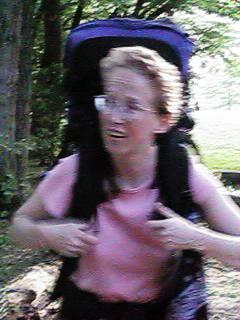 After a good nights sleep and some great company and conversation, I finally pulled out of there around 2pm today. Now I am at Tuscaloosa Al on my way home. Already missing my friends and feeling isolated and alone.

God I miss the trail and the trail community!


---


Trail Days '98 #6
05/19/98 10:06 pm

Its funny how time is fluid. Fluid? What I mean is that one minute two years seems like just yesterday, and the next minute yesterday seems like years ago. I have been home for just a few hours, and traildays seems like decades ago. Already I miss my friends and the trail comunity.

Already talking about The Gathering in October.


---