PA Hike #6 - US 322 to Clarks Ferry Shelter to Sherman's Creek Bridge to US 322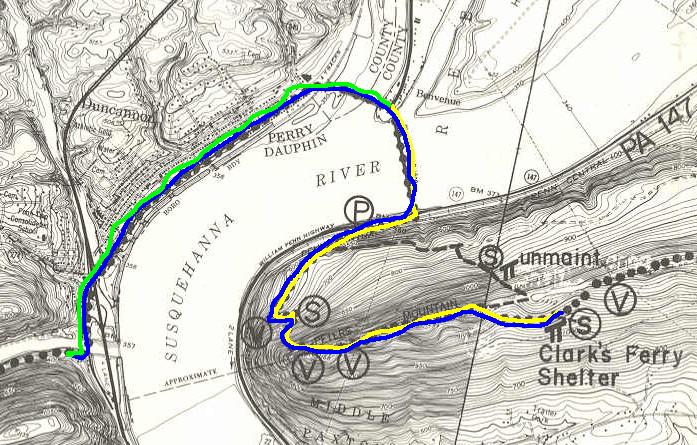 [Leg 1 - Yellow, Leg 2 - Blue, Leg 3 - Green]



PA 322
Mileage: 1121.5
Oct 19, 1993

Hiked from the 322 side of the Susquehanna River to Clark's Ferry Shelter, back to the bridge then through Duncannon to the old motel/bar after Sherman's Creek Bridge (AT Sections 8 and 9 for a total of 11.6 miles) A nice, but overcast, full day. The views were great! Must have hit the fall colors just at the right time. Looking down at Duncannon it looked like the calendar pictures you see of New Hampshire. I did get bombed by an acorn as well as almost getting hit by a flying hubcap (while walking through town). Lost my map on my way to Clark's Ferry Shelter, but I found it on the way back. Future note: There is parking near the motel in Duncannon.


---