PA Hike #12 - PA322 to Clarks Ferry Shelter and back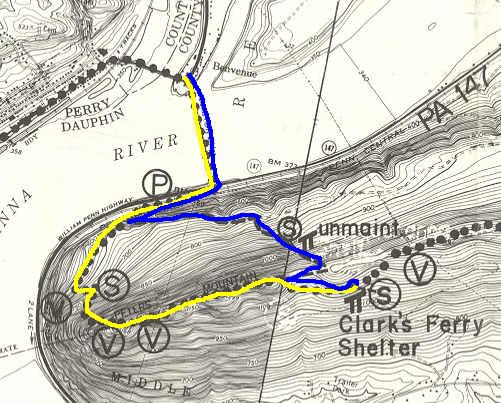 [Leg 1 - Yellow, Leg 2 - Blue]



PA 322
Mileage: 1121.5
June 11, 1994

Troop 2 hike on the AT. Section 8 from PA 322 up to Clark's Ferry Shelter then back on the un-maintained Blue Trail, Aprox 4 miles UP hill. Good hike on a rainy day. We got lucky and did not hike in any downpours. Just in one or two small showers. The scouts loved hiking on the rocks and the views. They also saw two turtles and one copperhead (possibly dead). They also loved reading the log book at the shelter. They even found an entry I wrote on Oct 19, 1993! Ran into 2 men and their kids at the Clark's Ferry Shelter and 2 men at the un-maintained shelter. Overall a great day...on the way home it poured rain!!!


---